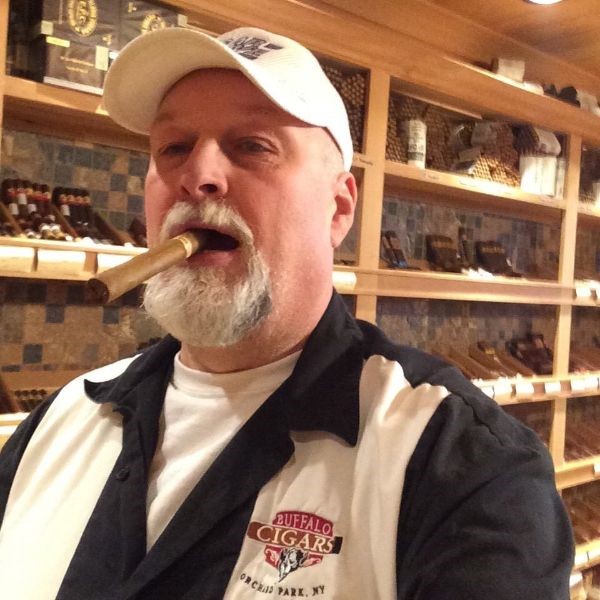 Benefit for Dave The Butcher
Many of you know that Dave the Butcher recently suffered a serious injury at work that has significantly damaged his hip. The next step is surgery.  Dave has been out of work for a couple of months and will likely continue to be out of work for the next few months as he works to fix the injury.
The Butcher has been a very good friend to many of us.  He has faithfully served at Buffalo Cigars since the beginning and he has worked tirelessly to serve up the best BBQ many of us have ever tasted.  He is always around to lend a hand to any of us that are in need.
Come out to our Orchard Park store on Thursday 2/6/20 at 7pm to have a cigar with Dave to support him.  There is no admission charge and food will be served.  We'll have a few raffles and a 50/50 split. All proceeds will go to support the Butcher in his quest to fix his hip.  We hope to see you there.
Glen & Paulie