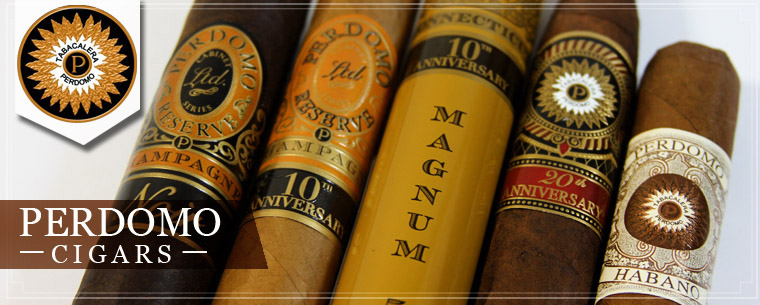 Perdomo Special Event
Head to Buffalo Cigars Orchard Park location for an exclusive Perdomo Cigars event! Meet Regional Sales Director Roy Kirby and take advantage of event-only cigar specials. Free refreshments. No charge to attend!
ABOUT PERDOMO:
Perdomo Cigars is a family owned and operated company headquartered in Miami, Florida with agricultural and manufacturing facilities in Estelí, Nicaragua. Their manufacturing facilities consist of farms, greenhouses, curing barns, fermentation warehouses, selection and sorting departments, production facilities, a state of the art box factory, and a first class packaging operation.
Tabacalera Perdomo produces some of the most sought after handmade cigars that set the standard for quality and flavor around the world.